Securitas worldwide
Securitas AB is a global knowledge leader in safety and security with revenue of over $12bn and employing 3,70,000 culturally diverse and trained professionals guarding human and capital assets in 56 countries.
Securitas serves a wide range of customers in a variety of industries and customer segments.

Our protective services, developed together with our customers, are designed to incorporate a high degree of technology content. While manned guarding still represents the cornerstone of Securitas, we continuously work to develop our offering. This enables us to meet customer specific demands at a competitive price.
More information about Securitas worldwide is available on the corporate website.
Size
We employ more than 3,70,000 people in 58 countries. In 2018, total sales amounted to 101 467 MSEK ($12 billion).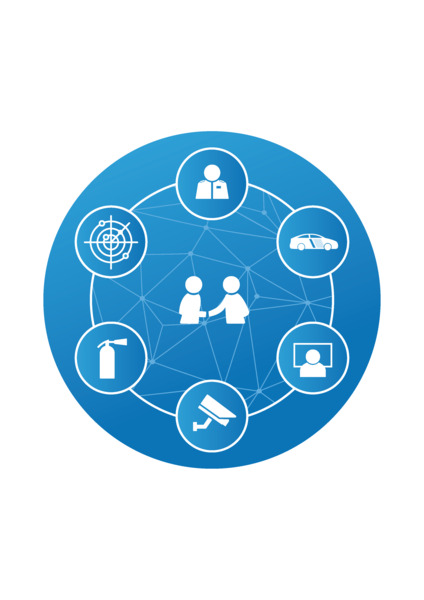 Markets and organization
Securitas operates in North America, Europe, Latin America, Middle East, Asia, Africa and Australia. We organize our operations in a flat, decentralized structure with the business segments:
Security Services North America
Security Services Ibero-America
Security Services Europe
Security Services Australia
The Securitas share
The Securitas share has been listed on the Stockholm Stock Exchange, now NASDAQ OMX Stockholm, since 1991.
Annual and Sustainability Report 2019
Read more about our business segments and the Securitas shares & owners in the online version of the Annual and Sustainability Report 2019.
Total Security. Nothing More, Nothing Less
Reach out to us for customized security solutions.